Whale Gifts for Whale Lovers
If you're looking for something truly special in the world of whale-inspired gifts, consider these unique and meaningful whale gift ideas, perfect for both him and her.
For whale-loving beach bums.
Whale Beach Towel.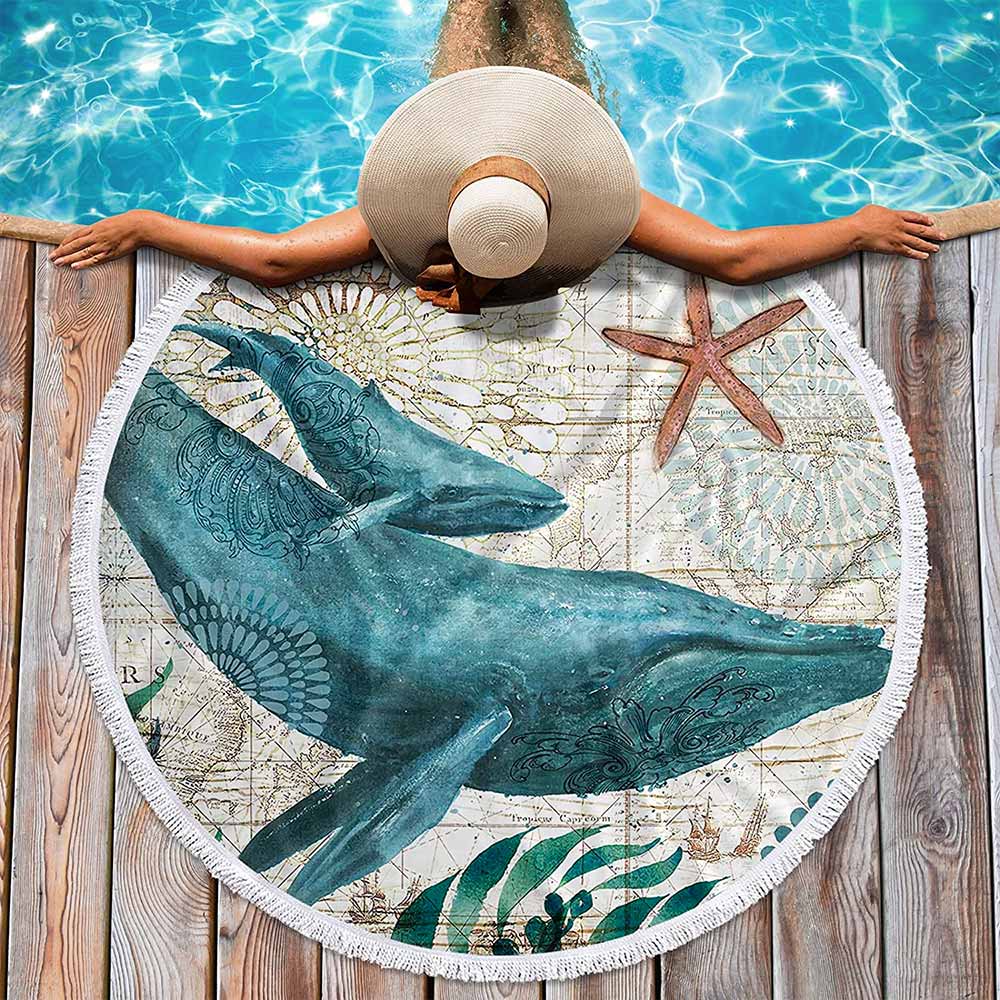 "Make a 'whale-splash' at the beach with this Whale Beach Towel – the ultimate ocean-loving gift for all the fun-seeking beach bums out there! This unique circular towel is perfect for sharing your seaside adventures with friends or family. It dries in a jiffy, feels amazingly soft, and is incredibly light for easy travel. Get ready to have a whale of a time in the sun!
$28, Buy Now
Hug-a-whale.
Realistic Orca Plush.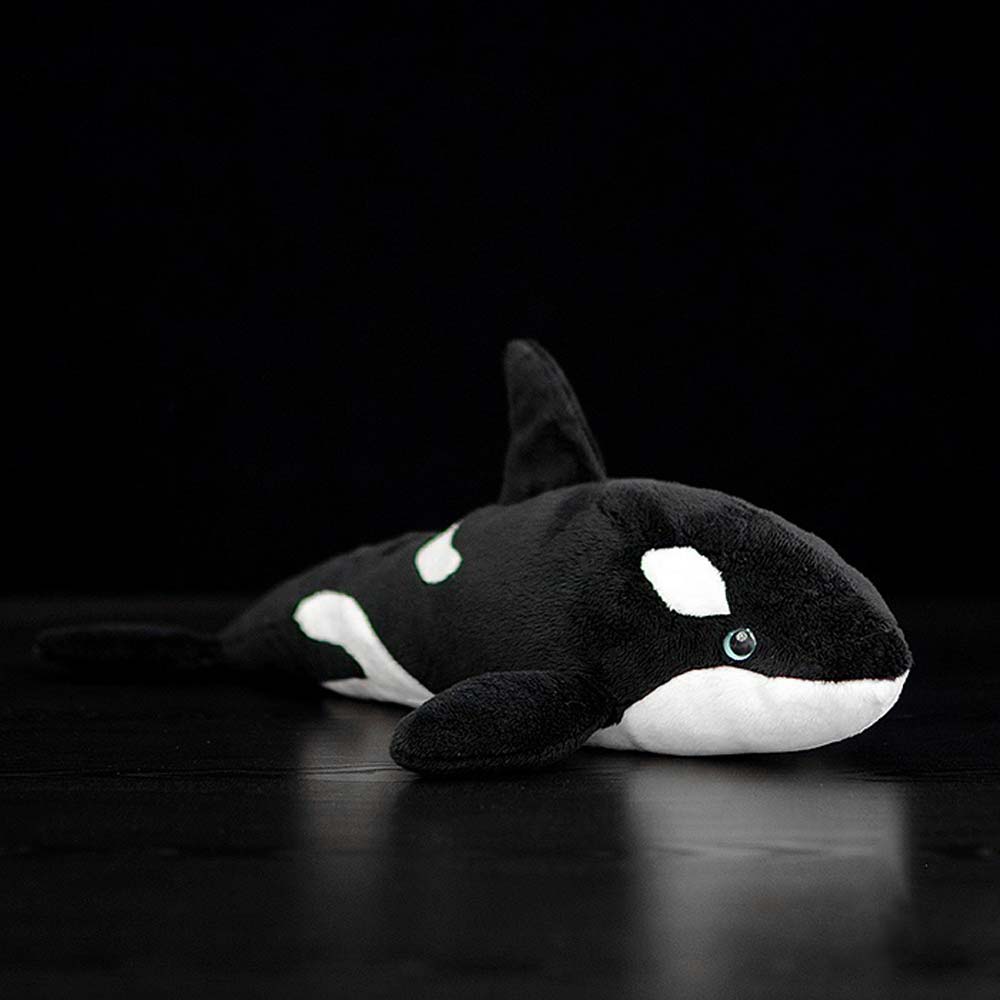 Get ready for snuggly adventures with your very own orca pal. This cuddly killer whale, complete with its distinctive black and white pattern, may be a pro at camouflage in the wild, but it's even better at giving warm and fuzzy hugs. Made with love from cotton and fleece, it's a whole lot of fun in a generous 38 cm package.
$33.50, Buy Now
Mermaids and Moby.
Charm Whale Tail Ring.
Display grace and strength with this gorgeous Charm Whale Tail Ring! Crafted from sterling silver, this exquisite ring showcases an oxidized silver charm adorned with two shades of blue pavé cubic zirconias. The charm dangles from a bubble-patterned band, beautifully contrasted by clear pavé crystals. This unique ring is the perfect gift for either whale or mermaid lovers.
$23.50, Buy Now
Whalecome home.
Wooden Whale Wall Decor.
Dive into the world of whimsy and surprise your favorite whale lover with this Wooden Whale Wall Decor! Crafted from solid wood, it's like bringing a touch of the ocean right into their home. With its easy-to-hang design, they can turn their space into a sea adventure in seconds.
$PRICE, Buy Now
Whale tales in full color.
Whale's Underwater Oasis Necklace.
Gift a whale lover the joy of wearing an underwater paradise with this Whale's Underwater Oasis Necklace. Crafted from platinum-plated sterling silver, this pendant features a graceful 18k gold-plated whale swimming in an enamel sea surrounded by intricate coral. It's like a mini oceanic adventure they can wear close to their heart, packaged in an eco-friendly gift box, sure to make them smile!
$39.50, Buy Now
Those who dream in whales.
Fantasy Whale Prints.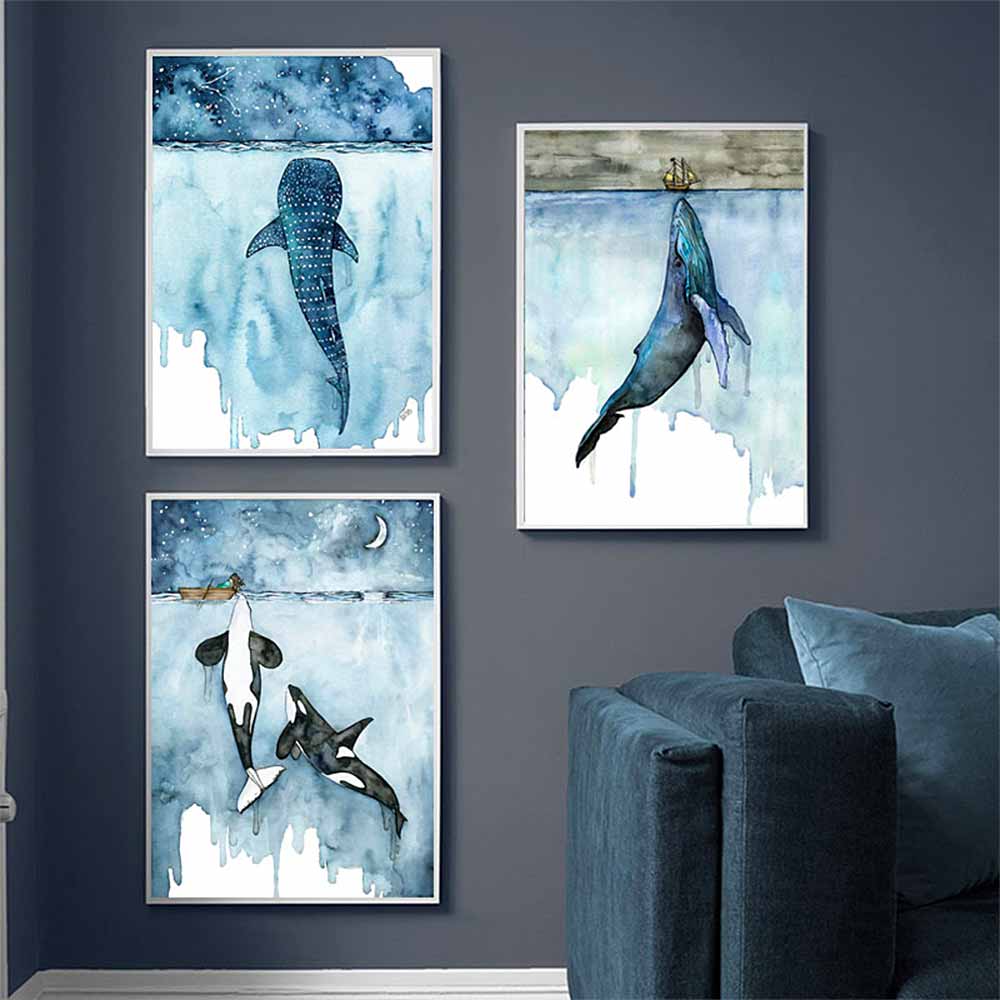 Turn their world into a whimsical aquatic wonderland with these Fantasy Whale Prints! These enchanting illustrations are a fin-tastic gift for whale lovers. Featuring the majestic blue whale, playful humpbacks, fierce orcas, and more, they're a splash of joy for any space. Plus, they're eco-friendly, waterproof, and ready to bring a sea of fun to any wall.
From $5.50, Buy Now
Home run with whales.
Whale Baseball Cap.
Get ready to make a 'whale' of a fashion statement with this Whale Baseball Cap. Whether you're hitting the beach or just need some shade, this cap with its adorable blue whale silhouette is your go-to. It's made of breathable cotton and fits all head sizes, making it the coolest way to show your love for these majestic creatures.
$17.50, Buy Now
Tech-savvy meets fun-loving.
Orca Cable Protector for Mobile.
Bring a splash of fun to your tech world with our Killer Whale Cable Protector - a whale-y cool gift for ocean enthusiasts! This little Orca isn't just cute; it's a cord-saving superhero. Watch it 'bite' your phone when connected – a playful twist on practicality. Fits Apple Lightning Cables and more.
$9.50, Buy Now
For the tote-ally whaley.
Blue Whale Tote Bag.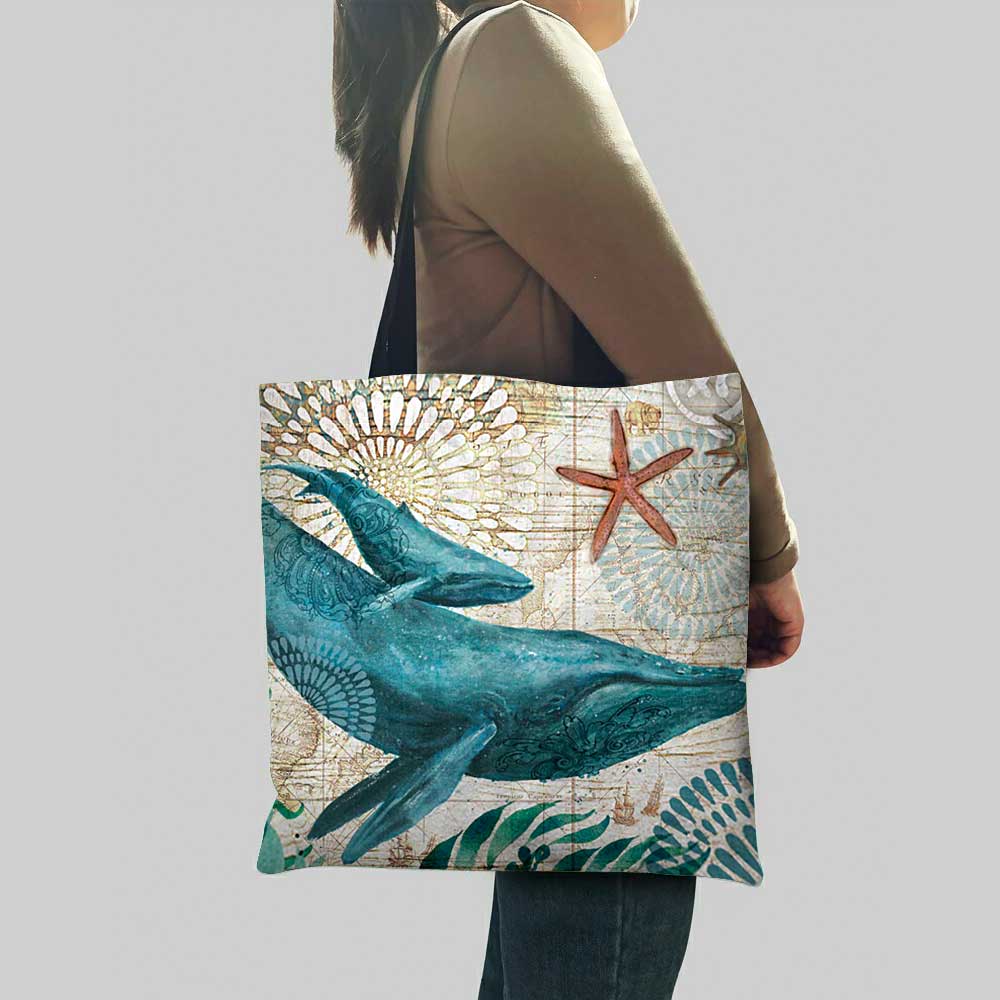 Shop with a splash of fun and purpose using this Blue Whale Tote Bag – the 'reel' deal for whale lovers who care about the environment! This adorable and eco-friendly tote is perfect for your shopping sprees or beach days. But the best part? Your purchase supports coral reef conservation efforts worldwide. So, you're not just carrying groceries, you're carrying a cause!
$15, Buy Now
Whales from the beyond.
'Cosmic Whales' Whale Brooch Pins.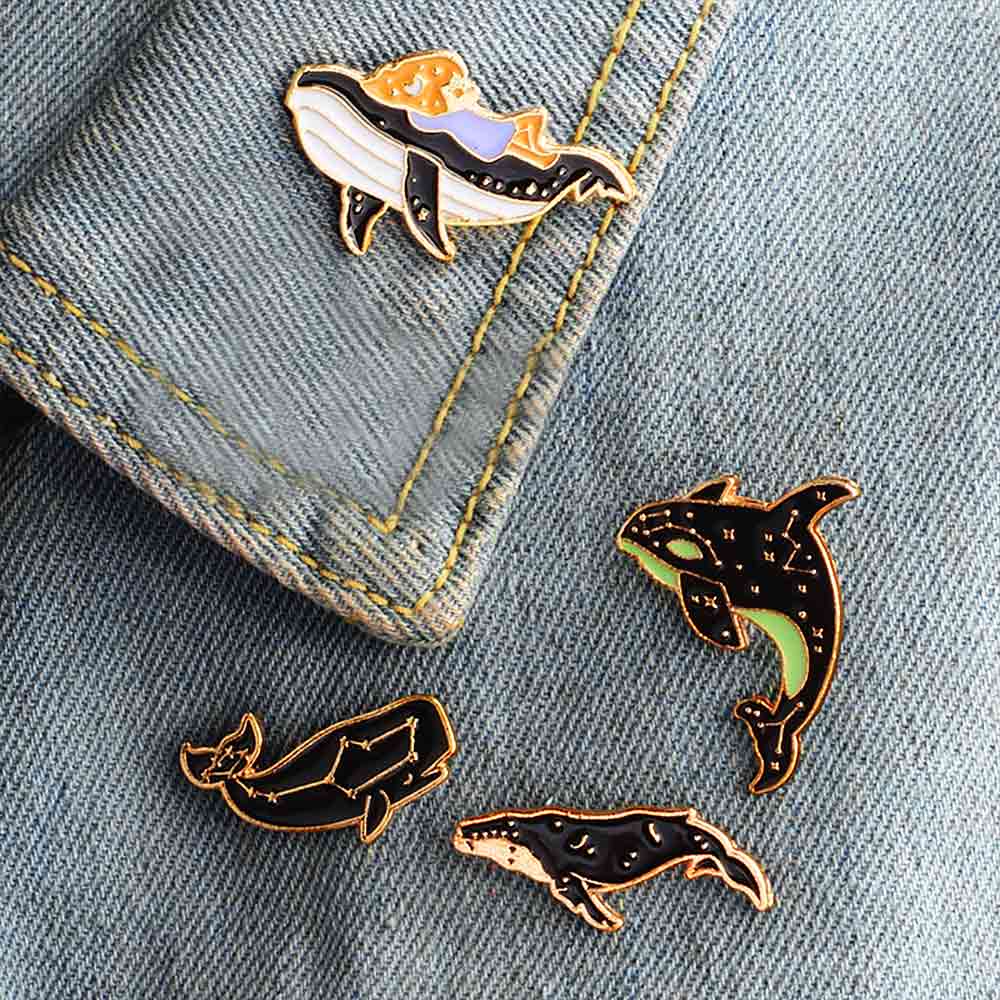 These 'Cosmic Whales' Whale Brooch Pins reference a constellation named 'The Whale' or the sea monster 'Cetus' from Greek mythology. It is a well known fact that Humpback Whales use the stars to navigate their migratory path, so pin these starry sea creatures to your lapel and lead the way in our Cosmic Whale Brooches.
$10, Buy Now
For those who seek freedom.
Roaming Whale Necklace.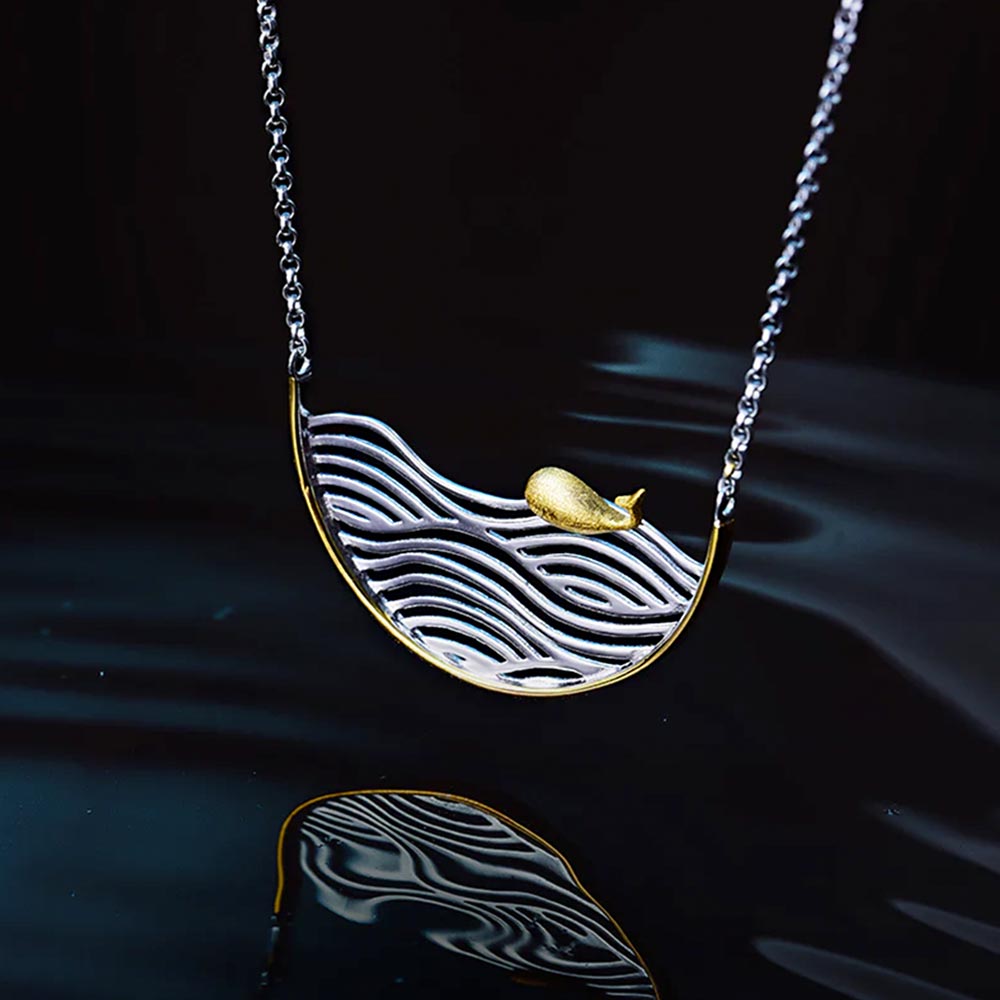 Make a subtle splash with this Roaming Whale Necklace. Crafted with care, this necklace features a charming 18k gold plated whale gracefully gliding between polished sterling silver waves. Embrace the wisdom and solitude symbolized by whales as you wear this necklace and embody the whale vibe in your daily life.
$39, Buy Now
Whale tales in every swing.
Roaming Whale Hoop Earrings.
Lay bare an adventurous spirit with these Roaming Whale Hoop Earrings, hand-finished in 18k gold-plated metal. These earrings each feature a curvy whale with gold sandblasted finish top and polished sterling silver underbelly and hoop. Perfectly simple yet will make a splendid accessory for everyday and casual wear.
$33, Buy Now
For those with whaley good taste.
Roaming Whale Ring.
Celebrate your affinity for ocean giants with this Roaming Whale Ring. Handcrafted from sterling silver and 18k yellow-gold plating with a unique sandblasting finish, this statement piece features an adjustable band for a perfect fit. Embrace its symbolism of compassion and solitude, wearing it as a daily reminder of your connection to your spirit animal.
$35, Buy Now
For those who collect whale-tales.
Whale Tail Bracelet.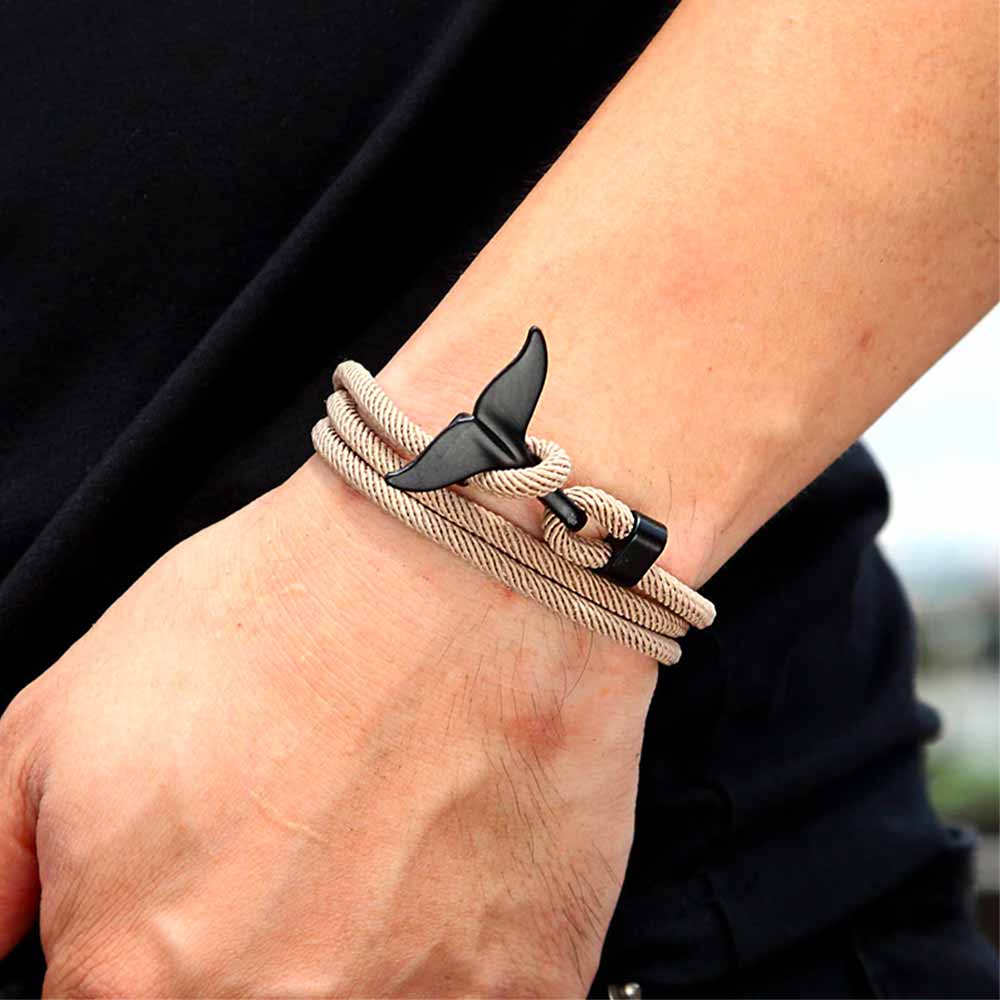 Express your love for whales with these fantastic Whale Tail Bracelets. Designed with an adjustable fit for any wrist size, they come in a wide range of colors, making them a perfect gift for marine-life enthusiasts. The clever latch design utilizes the natural shape of a whale's tail, and is crafted from very durable paracord rope.
$16, Buy Now
For those with whale-sized affection.
Sperm Whale Plush.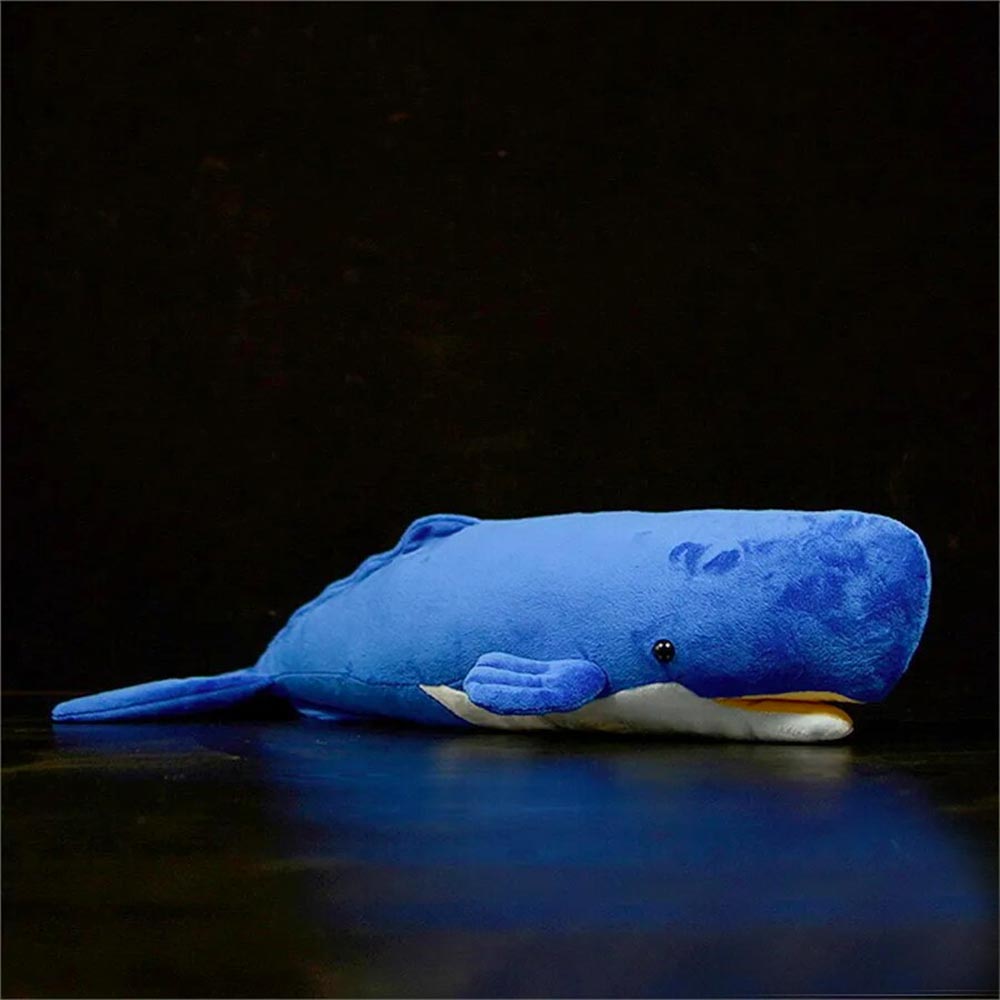 Get ready to fall hook, line, and sinker for our charming Sperm Whale Plush – the ultimate catch for whale aficionados! This colossal stuffed creature effortlessly captures the charismatic essence of the world's largest toothed whale. Crafted from the finest pp cotton, its ultra-soft and embraceable design guarantees a whale of a good time.
$33.50, Buy Now
Say yes to whale couture.
Gold Whale Tail Earrings.
Seek the humble nature of the world's largest animal with these elegant Gold Whale Tail Earrings! Symbolizing love for these gentle giants, these earrings are the perfect studs for daily wear, allowing the wearer to carry their grace with them wherever they go.
$14, Buy Now
Splashy and flashy.
Blue Whale Ring.
Elegance meets oceanic allure with this exquisite Blue Whale Ring. Crafted to perfection from platinum plated sterling silver, its adjustable open ring design ensures a comfortable fit. The pièce de résistance is the stunning pavé Cubic Zirconia tail, adding a touch of sparkle to this blue whale inspired masterpiece.
$29, Buy Now
Discover more whale inspired gifts
A personal touch and thoughtful gesture can turn a whale-inspired gift into something truly special and meaningful. Explore our complete collection of whale jewelry From charming whale tail pendants to elegant whale tail rings, you'll find a range of beautifully crafted pieces that capture the essence of these majestic creatures.
Whale Jewelry Collection
Leave a comment